A community powered by collaborative working
Our enthusiastic team has been helping organisations achieve their collective performance goals since 2015.
20
professionals/team members
The overthemoon difference
What sets us apart from other agencies is the fact that our structured and operational strategic approach is underpinned by core business realities on the ground. It is spearheaded by senior consultants and develops in step with our clients' talents. The way we operate is also systematically tailored to the specificity of the organisation's stakes and its collaborative maturity.
An ability to instill a fresh sense of purpose in the organisation in order to build a collective go-getter mentality and a desire to push back the limits.
An approach focused on creating value for the client and for the organisation.
A recognised ability to empower employees to successfully translate ambition into action.
Whole-team involvement that helps spot new talents.
We believe that a better world is possible and that it needs everyone to do their bit.
We're certain that it is possible to reinvent teamwork.
And to make this happen, we help businesses build their capacity for collaborative working and become learning organisations.
overthemoon, a collective
We're an experienced team of enthusiasts who have been spearheading collective intelligence for 20 years.
Our facilitators, coaches and project directors are all former top executives or managers from a wide variety of industries, united by a firm belief that the secret to the finest achievements lies in teamwork.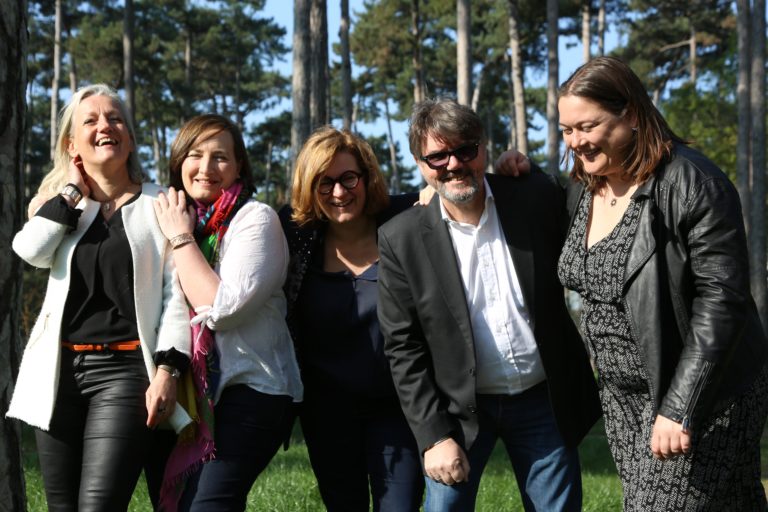 The overthemoon team is supported by a pool of trusted contributors who provide tailored, top-level guidance and support.